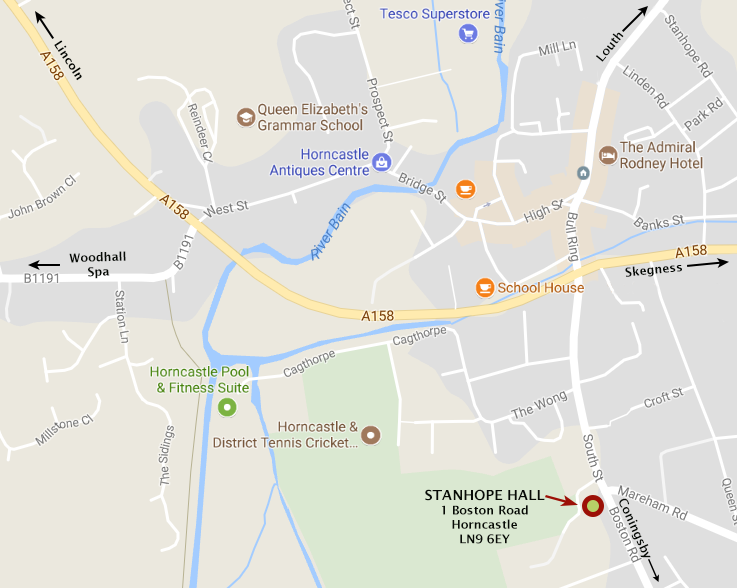 For appointments and other enquiries please email me on
hello@nicky-porter.co.uk or call 07939 591132.
Treatments are carried out at the following address:
First Floor
Stanhope Hall
1 Boston Road
Horncastle
LN9 6EY

Directions
From Lincoln: When you get to the second set of traffic lights in Horncastle, turn right towards Coningsby (A153). Stanhope Hall can be found on the right hand side of the road.
There is a car park attached to the Hall. If this is full there are a couple of car parks within easy walking distance on the same side of the road going back towards Horncastle town centre, turn left up The Wong to access them (you can park for 2 hours free - please remember to get a ticket!)
The door to clinic is on the Boston Road, next to the zebra crossing. I will send you the code for the door before your appointment.
Come in the door, then go through the door on the right signposted Nicky Porter Therapies, go up the stairs and round to the left, through the door and take a seat.