Designed to work deep within the tissues, Hot Stone Massage is an intensely relaxing treatment.
Designed to:
Relax Body & Mind
Lower Blood Pressure
Improve Sleep
Help arthritic conditions
Increase Metabolism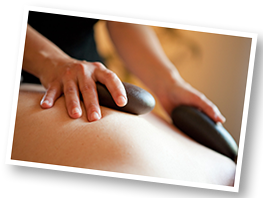 Hot Stone Massage treatments.
60 minutes      -     £45.00
75 minutes      -     £50.00
If it is your first time in visiting me I will conduct a thorough consultation with you, please allow an additional 15 minutes to the treatment time.